James changing shoes during Drag On. Courtesy of James Morgan.
James Morgan (@pesthuman) is a queer artist from Bridlington, East Yorkshire. Their solo practice draws from multifold interests in contemporary dance, drag, live art and writing. These performances manifest in many different contexts- for theatres, cabaret stages, galleries and clubs.
Drag On's trailer. Courtesy of James Morgan. Available from: https://vimeo.com/217472351
"You guys know about vampires? … You know, vampires have no reflections in a mirror? There's this idea that monsters don't have reflections in a mirror. And what I've always thought isn't that monsters don't have reflections in a mirror. It's that if you want to make a human being into a monster, deny them, at the cultural level, any reflection of themselves. And growing up, I felt like a monster in some ways. I didn't see myself reflected at all. I was like, "Yo, is something wrong with me? That the whole society seems to think that people like me don't exist? And part of what inspired me, was this deep desire that before I died, I would make a couple of mirrors. That I would make some mirrors so that kids like me might see themselves reflected back and might not feel so monstrous for it."
To me, this quote by Dominican American writer Junot Diaz perfectly encapsulates the essence and meaning of Drag On: the show aims at drawing a parallel between dragons and drag queens, animals and humans, focusing on themes of "queer identity, hybridity and monstrosity".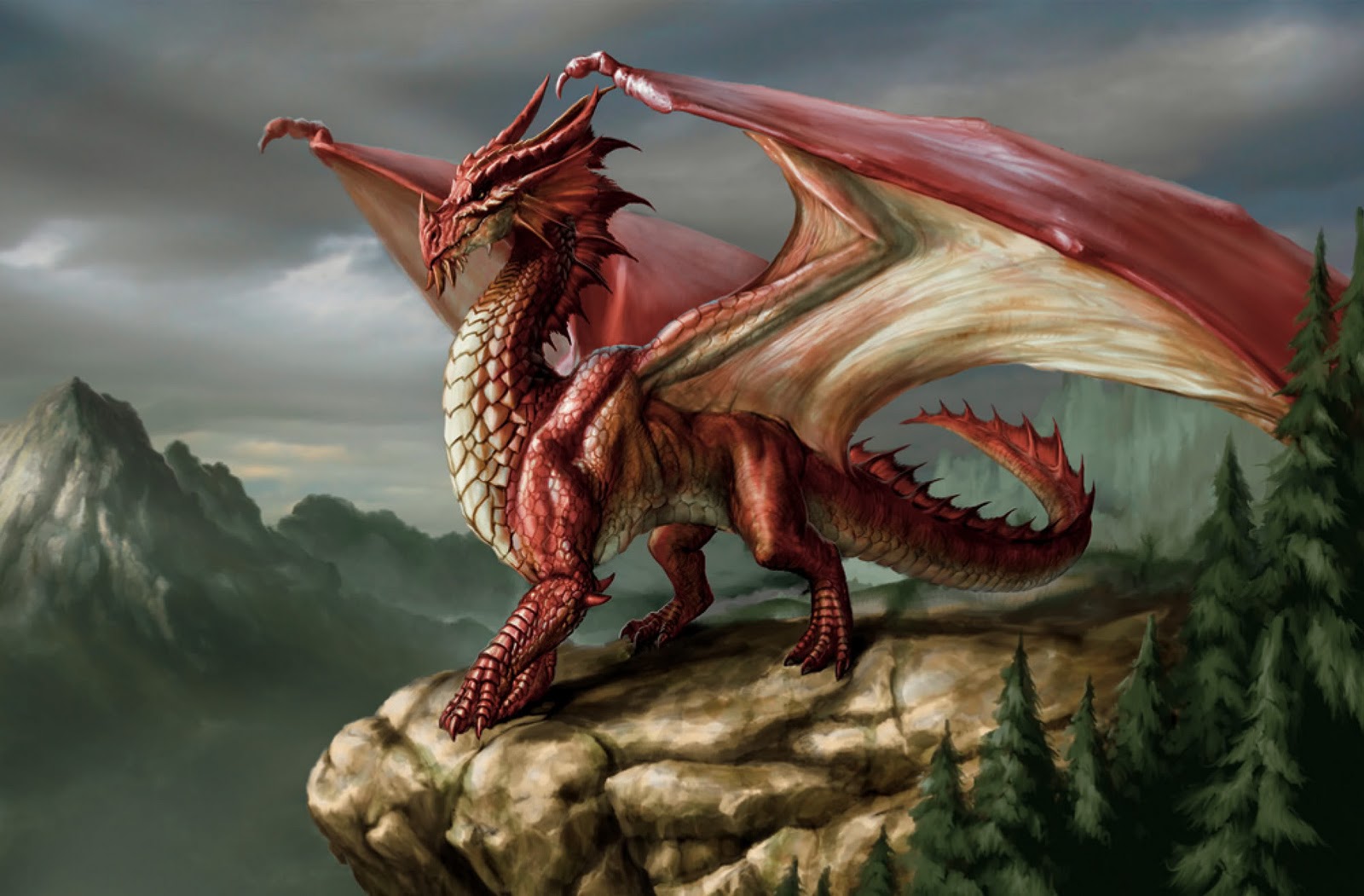 Image of an European dragon, available from: http://monster.wikia.com/wiki/Dragon
Dragons have always being connected from a very early age with ideas of strength, invulnerability and fierceness and so people who do drag: nevertheless, there is more behind the surface and all these emotional nuances will be explored during the night.
Moving on, as James asserts during the show, recalling the influencial role Judith Butler had in changing gender politics in the academia, gender is a social product, a construct that is easily revertible and capable of being subverted.
James talking Drag Race during Drag On. Courtesy of James Morgan.
Furthermore, they presented images from the Internet and from social media of dragons and drag queens, sharing witty observations and engaging with the audience in a fresh and spectacular way.
The most interesting part of the show was James talking about the concept of realness which was introduced in the mainstream culture by Jennie Livingston's seminal 1990 documentary Paris is Burning: realness is in the drag lingo the opportunity to feel like someone else without being judged and was first embraced as a term by the black and latino LGBTQI+ community in New York's ballroom scene around the 70s /80s.
For the entire duration of the performance, James makes the audience captured by their poetry, dance performance, lip-syncing skills and humour, not overlooking delicate themes such as homophobia and transphobia in the LGBTQI+ community and TV representation.
James Morgan performing during Drag On. Courtesy of James Morgan.
To conclude, I might say that I was very lucky to have the opportunity to discover James and their art: for more info about their portfolio, their upcoming projects and  tour check their website http://jamesmorgan.one or their Instagram (@pesthuman) and Twitter accounts (@pesthuman).